Thank you for visiting our website!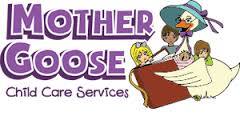 The Mother Goose Kenya is an organization that offers professional and quality child-care service based on European standard.
The organization offers the child-care service in different ways:
Daycare center planing and setting
Live-in and live-out services of nannies and house-helps
The Mother Goose Baby-care Kenya is planing and setting on-site daycare for companies and other organizations.
The Mother Goose Nanny School Kenya offers students a distinguished curriculum that qualifies them to graduate either as Professional Nannies or Professional House-helps. Afterward, the nannies are placed to private homes as Live-in or Live-out nannies or house-helps.
The Mother Goose Nanny Agency Kenya is a department formed to match-up families with our professional nannies and later help in the employment process. The department is also concerned with the Assessment process for students during their Attachment month with families before they graduate.  It is also the work of The Mother Goose Nanny Agency to supervise the nannies during their work at private homes and ensure that both parties; The Nanny and The family are in good terms and satisfied with one another.
You are welcome to join the community of The Mother Goose Kenya as a family, business or as a student.