Monthly Archives: November 2014
Time/Day
Monday
Tuesday
Wednesday
(Christmas theme day)
Thursday
Friday
9.30 – 10 a.m.
Gymanstics
Singing game
Music
(Christmas Carols)
Sing and dance
Sing and dance
10 – 11 a.m.
Storytelling:
each child telling a short story
Indoor group game competition
Art work:
cutting and folding
Group brain game competition
Story telling
11 – 12 a.m.
Group puzzle,
crossword, missing letters
Let's imagine and play
Outdoor team work game i.e chalk games
Talents hour
Individual outdoor play
12 – 12.45 p.m.
L U N C H
12.45 – 14 p.m.
Tracing and coloring
1. tree, cars, flowers etc.
2. dog, cat, elephant, lion
3. xmas tree, Santa etc.
Creative Art Work
1. make a kite
2. animal collage
3. wool pattern
Cooking time
(i.e baking Christmas cookies)
Sports time i.e football
Let's get our hand dirty
art work i.e pottery
14 -14.30 p.m.
S N A C K
14.30 – 15.15 p.m.
Individual Outdoor play
Individual Outdoor play
Individual Outdoor play
Individual outdoor play
Nice weekend story time
The theme of the week between
1. – 5. December: ENVIRONMENT, Saturday 6th is picnic visit to the Paradise lost
8. – 12. December: ANIMAL KINGDOM, Saturday 13th is the visit to Sheldrick elephant orphanage
15. – 19. December: CHRISTMAS and GOOD BEHAVIOR, Friday 19th will be lighting of Christmas tree and gift giving by Father Christmas to the kids
FUN, FUN, FUN AND MORE FUN
DURING THIS DECEMBER HOLIDAY!!!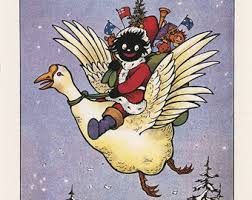 The Mother Goose Babycare Kenya will have a December Holiday children fun for kids of ages between 2years and 12 years for 3 weeks from 1st to 19th December 2014.  Children will be divided into different age groups to ensure that each child will fit in our daily programs. The fun will be Monday to Friday from 9 a.m. till 3 p.m.
These are some of the reasons why your child should be part of this fun:
Different activities such as painting, sports, brain games, baking etc. will color the month
We have modern playground for your child to play and play and have a lot of fun.
Children will enjoy some activities done by the children during the analog time, such as mosaic, clay pottery and even play the old time children games.
Different themes for each week to create extra fun.
Lighting of Christmas tree on 18th Dec and each child gets a gift from Father Christmas
For the christian children, they will learn and sing different Christmas carols
Affordable rates for all, Kshs 3,500 per week or Kshs 10,200 for the three week period (snack and food included)
Food and snacks will be healthy and delicious with children also eating the snacks that they will learn to bake. Christmas cookies will crown the final day
Transport available at an extra fee (picking and dropping from and to home with our van).
The children will under supervision of qualified, highly trained and children loving nannies.
The Saturday on the 14th December will be a tour day to Sheldrick Wildlife Trust Elephant Orphanage where the children will love to see the elephants calves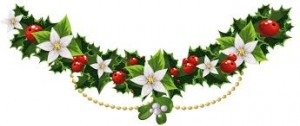 Payments are done through the LIPA NA MPESA TILL NO 326133
FOR MORE INFORMATION AND REGISTRATION
Call us on 0723 412 689
Also visit us in our
new branch in Ongata Rongai
along Sironik Road (next to KNH Rongai), Plot No OP25

center in Langata, Onyonka estate.
Let the children celebrate Christmas in their own style!